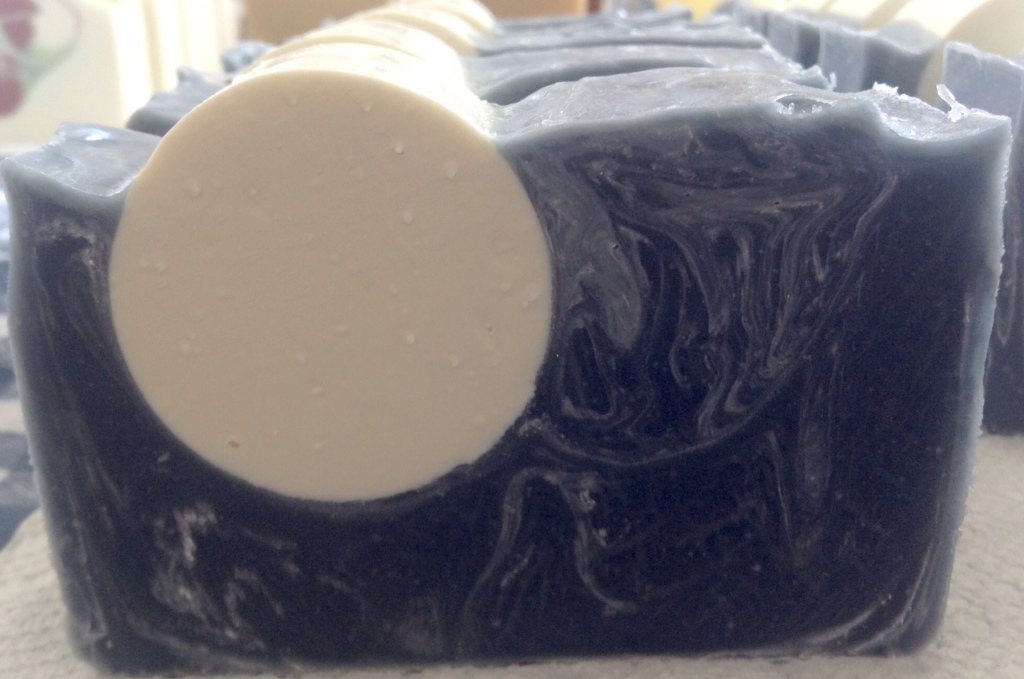 After I made my Seaside soap, I immediately thought about making a soap mimicking the night sky. I made this soap in the same way as the Seaside soap's ocean layer.
Midsummer Night's Dream's title was inspired by William Shakespeare's play of the same name; it is one of my favorite plays. I love teaching it.
The soap is made with cocoa and shea butters and olive, coconut, sustainable palm, sweet almond, and castor oils and a kiss of kaolin clay and real silk. The fragrance has top notes of mandarin balm, tangelo, and eucalyptus; middle notes of jungle moss, patchouli leaf, and sandal tree; and bottom notes of redwood forest, amber glow, and musk. It should be available April 16.