I created the next soap in my Jane Austen series, Mrs. Darcy. It is gorgeous!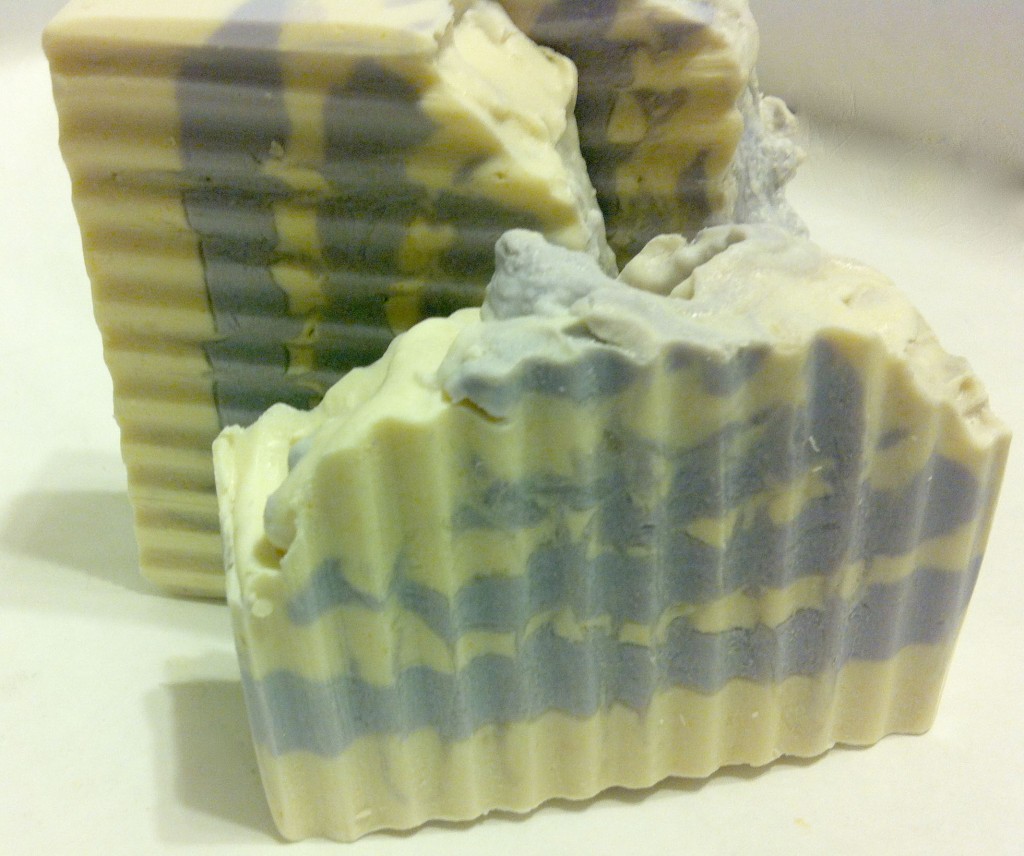 The recipe is similar to Sweet Jane:
30% olive oil
25% coconut oil
25% palm oil
10% sweet almond oil
5% cocoa butter
5% castor oil
I used Nature's Garden's Plumeria fragrance and colored it with titanium dioxide and ultramarine violet. I used a goat milk base and added silk to the milk and lye mixture.
I had an unfortunate mishap while making the soap. My hard oils were melting in the microwave and tipped over, spilling all over the place. I mopped up the best I could, then started over with the hard oils again. By that time, the goat milk, while still under 70°, was beginning to saponify. It never turned any darker than a cream color (thank goodness), but it was thick. I mixed it with the oils anyway and discovered that some of my silk did not dissolve. Perhaps it doesn't when you use milk? Not sure.
Then the soap started to thicken up, and I wanted to do a hanger swirl. As you can see, it turned out just fine, but I was sweating!
Next time, I plan to do something a little different with the hanger swirl. This is pretty, but I was looking for a more striking effect.
So what did I do wrong, folks?
I tried a new fragrance.
I used new colorants.
I tried a new technique.
You should probably not try to take on all of that newness in one batch. I have learned!
One thing I'm learning, too, is that less is often more. An in-the-pot swirl is easier than this hanger swirl, but the effect is much more striking. Next time, I will try Celine Blacow's trick of taping two wooden skewers to the bottom of the hanger for a more striking hanger swirl.
I sculpted the tops a little more than usual, and they look pretty.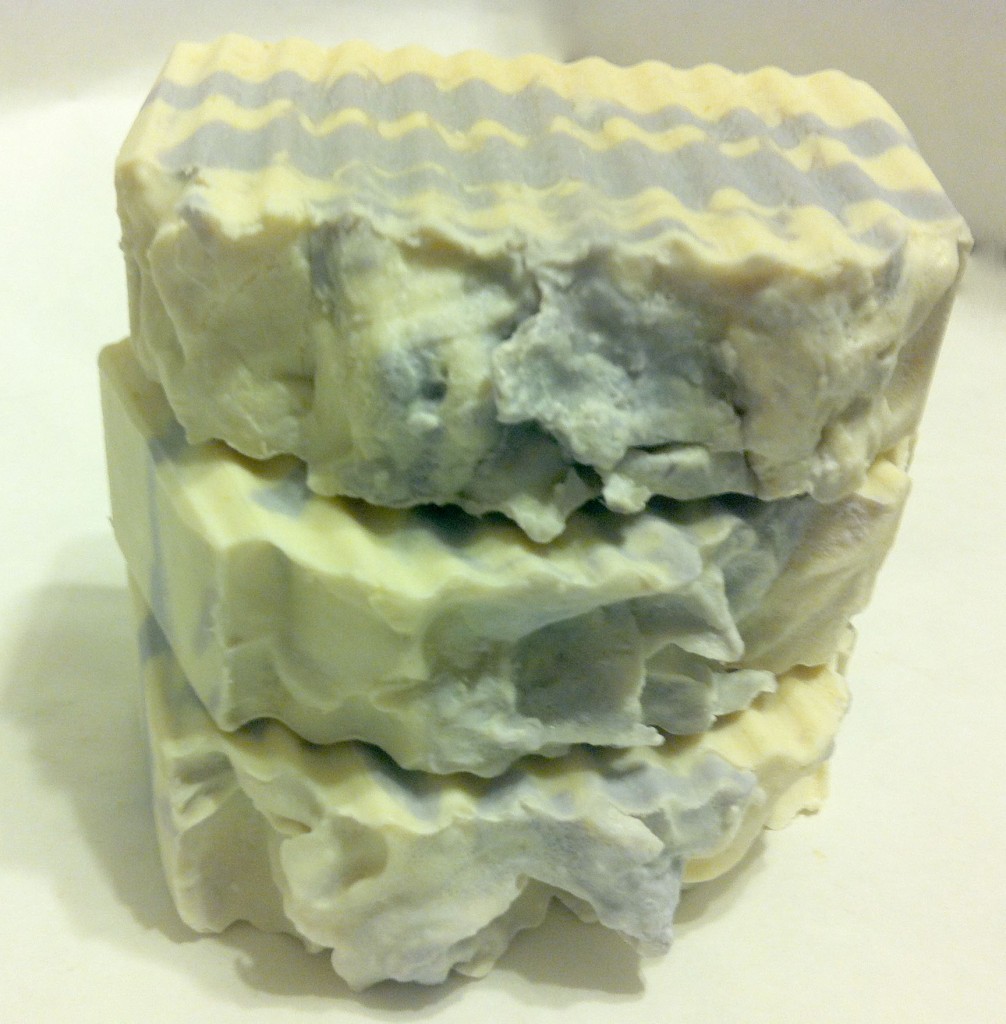 I used an in-the-pot swirl for my next Jane Austen soap, called "Marianne's Passion." I had meant to make it a Lydia Bennet soap, but the more I worked with it, the more it whispered "Marianne" to me. It's perfect for Marianne Dashwood from Sense and Sensibility. I'll post pictures after I've cut it. It's gorgeous!
I originally intended to limit my Jane Austen series to Pride and Prejudice in honor of its 200th anniversary this month, but the more I think about it, the more I want to expand the series to all of Jane Austen's oeuvre. You knew I was a huge Jane Austen fan, right?
I would be remiss If I didn't mention there are three new soaps in the Etsy store: Lilac Goat Milk, Sea Salt and Lotus Blossom Salt bars, and Grubby Girl (with shredded loofah!).