The challenge for week two of Great Cakes Soapworks' 2013 Soap Challenge was to create a soap with an elemental swirl. I had never done this type of swirl before, and I think the general idea is to create a soap with contrasting elements, such as reds, oranges, and yellows to represent fire, and blues and greens to represent water. I didn't exactly follow the "rules" because I had an idea for a soap I've been thinking about for some time, but for which I didn't have a design idea: Hobbit's Garden. I had already picked out scents of apples, oak, and English ivy, as well as a rainy/earthy scent, so I decided I would divide my scents as I was not doing as many colors as some of the other challenge participants.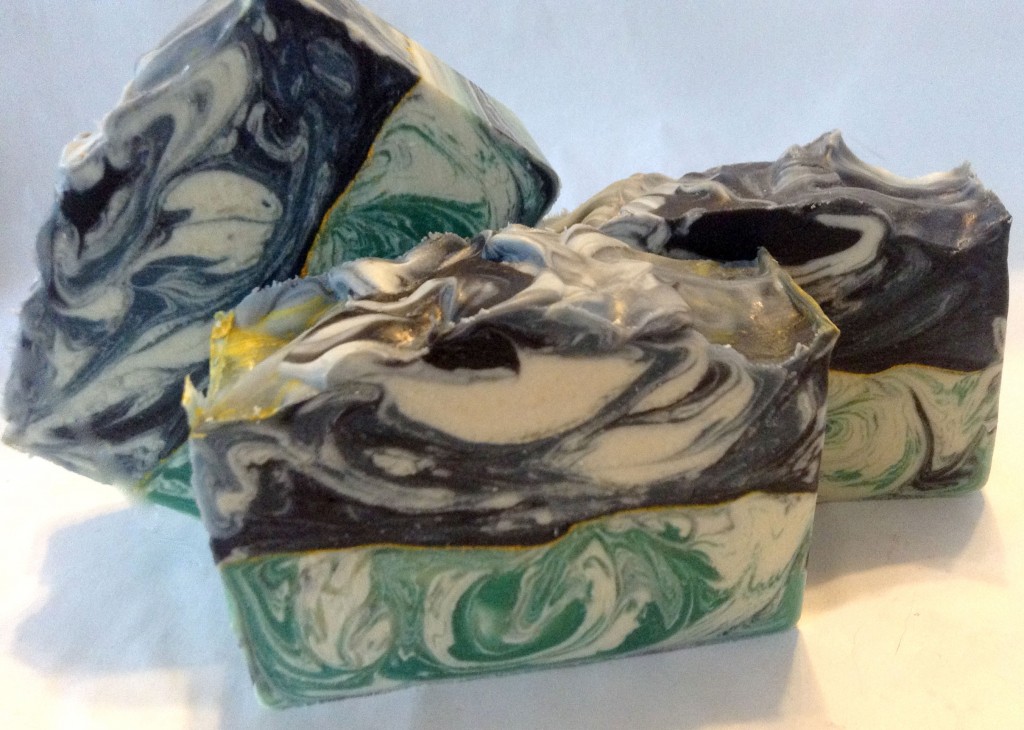 As you can see, the bottom layer has a green, white, and black swirl, and I scented that layer with apples and oak and English ivy. The thin gold mica line in the middle represents the One Ring. My inspiration for the colors is the cover of the first edition of The Hobbit as drawn by J.R.R. Tolkien. The top layer was interesting because I was originally shooting for the bluer cover of The Hobbit.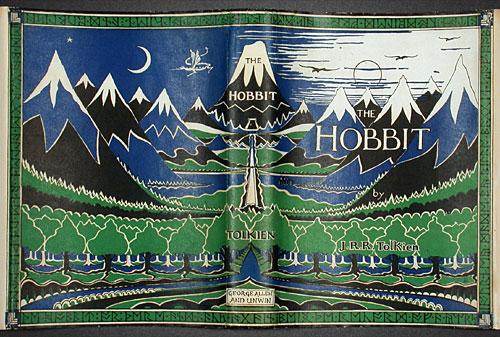 But the soap knew what it was doing and decided I needed to be a purist and go with darker blue of the original first edition: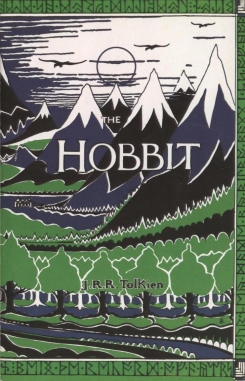 In fact, the blue came out exactly the slate blue of the cover above, as you can see.
I am so, so happy with this soap, and I can't say I would have thought to try to make it like this if I had not been participating in the challenge, so thank you, thank you Amy Warden!