I am excited to be participating in Great Cakes Soapworks' 2013 Soap Challenge. Each week offers soapers the opportunity to try a different challenge. The challenge for the first week was to create a soap with a tiger stripe swirl. Of the various challenges planned, this particular technique is the only one I've tried. I think it is nice to get my feet wet with the familiar.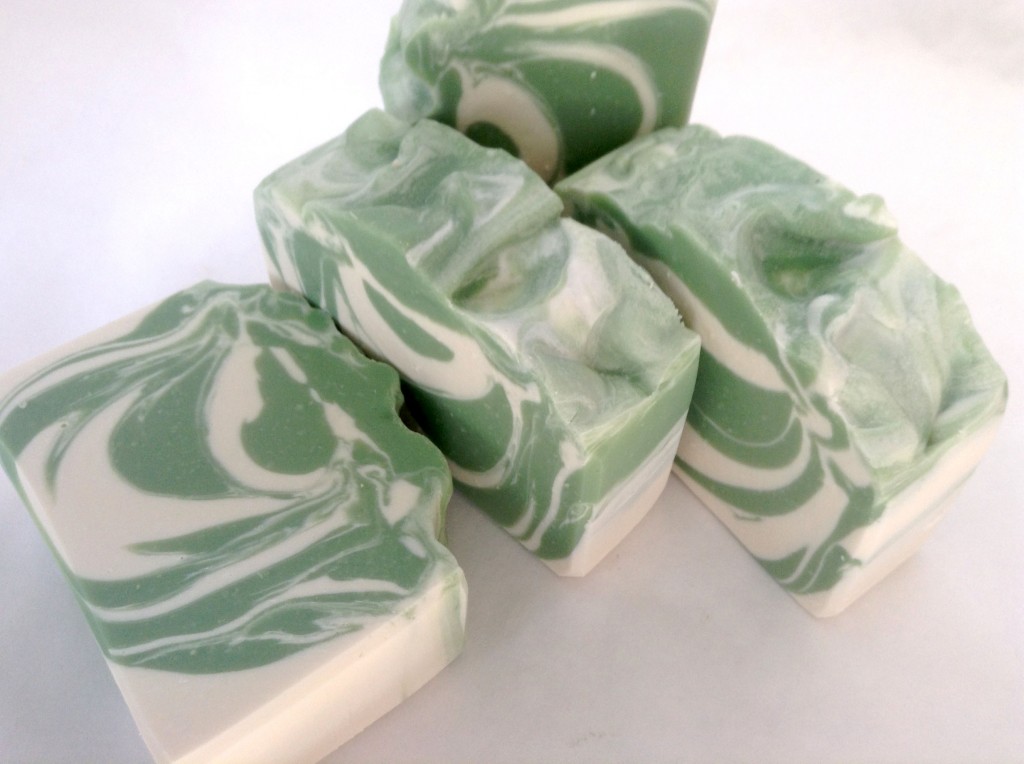 I made spearmint-scented soap I am calling Spearmint Stripe. The soap may have been a bit too thin to do a true tiger stripe swirl. Some of the layers broke through a bit, and others seemed a bit wider than I was looking for. However, I am happy with the way it looks, which is exactly like it smells. My inspiration for the colors was the green and white  spearmint candies similar in appearance to peppermints. The colors came out exactly as I wanted, and the soaps smell delicious.
The soap is chock full of goodies for your skin: olive oil, coconut oil, palm oil, sweet almond oil, cocoa butter, and castor oil and a kiss of buttermilk and kaolin clay with a whisper of pure silk.
I just love the way it smells. The spearmint fragrance blends well with other fragrances, but it smells delicious on its own, too. I have noticed, as I said in one of the videos, that this fragrance seems to fade, but it pops back in wet soap, so when you shower with it, you may notice the spearmint scent more than in the dry bar. I am not sure why that is, but as smelling it in the shower is the whole point, I am happy.