My initial impression of fragrance #4 was that it smelled sort of masculine. My nose must have been off! It smells fruity and a bit floral to me now. I am detecting an apple note to it. It's a bit sour, but it smells really good.
The fragrance is slightly yellow right out of the bottle. I used the entire contents, which was 25 g, in my one-pound recipe. As I did with the previous test fragrances, I used a recipe of 45% olive oil, 25% coconut oil, 25% sustainable palm oil, and 5% castor oil. I also used full water. As before, I soaped at about 100 degrees.
I let this soap trace a little further before I added the fragrance, mainly because I was trying to take pictures and not having an easy time of it, for some reason. Here is the soap before the fragrance was added.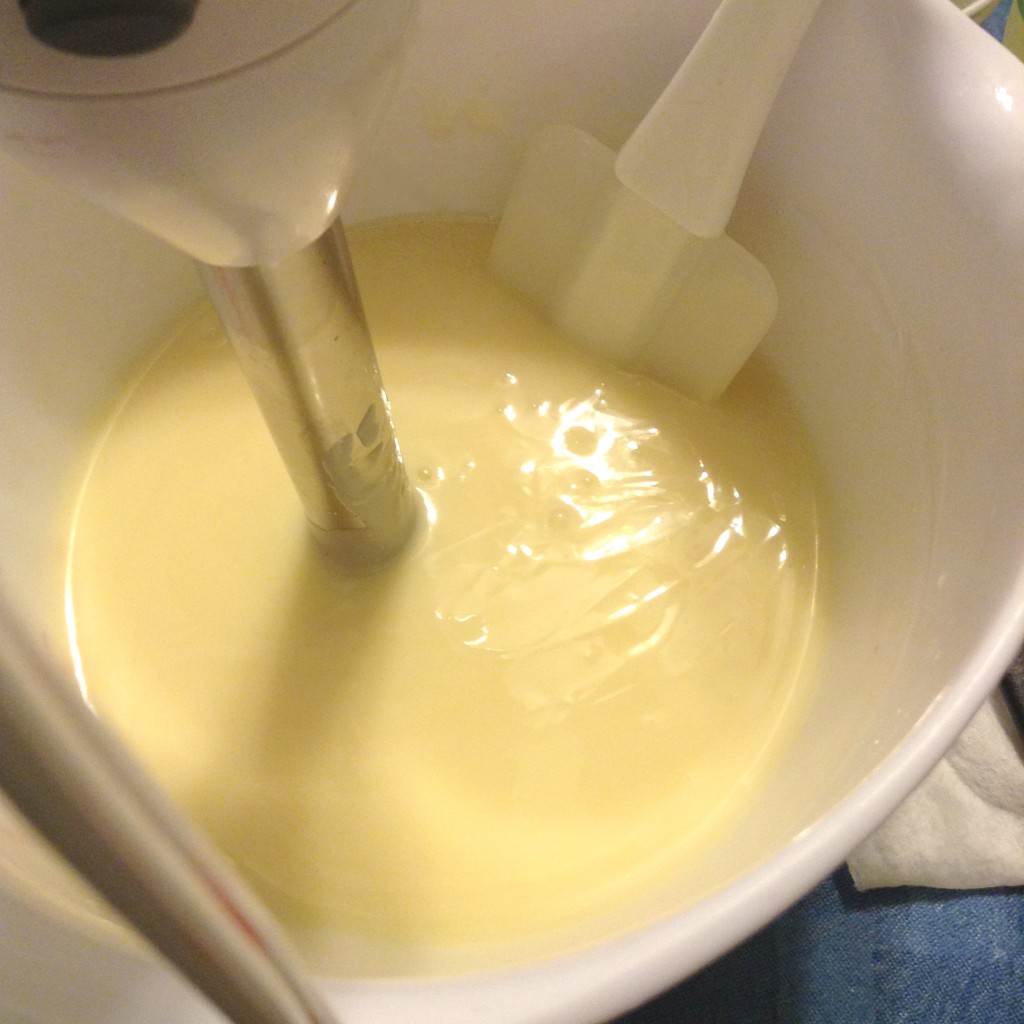 I stirred and then stick blended the fragrance in. It did not appear to accelerate because of the fragrance. I think I may have blended a bit much. Keep in mind that I also have a recipe high in olive. It's possible butters combined with this fragrance might cause acceleration. No issues with ricing or discoloration, either, though the batter did initially turn a little bit yellow.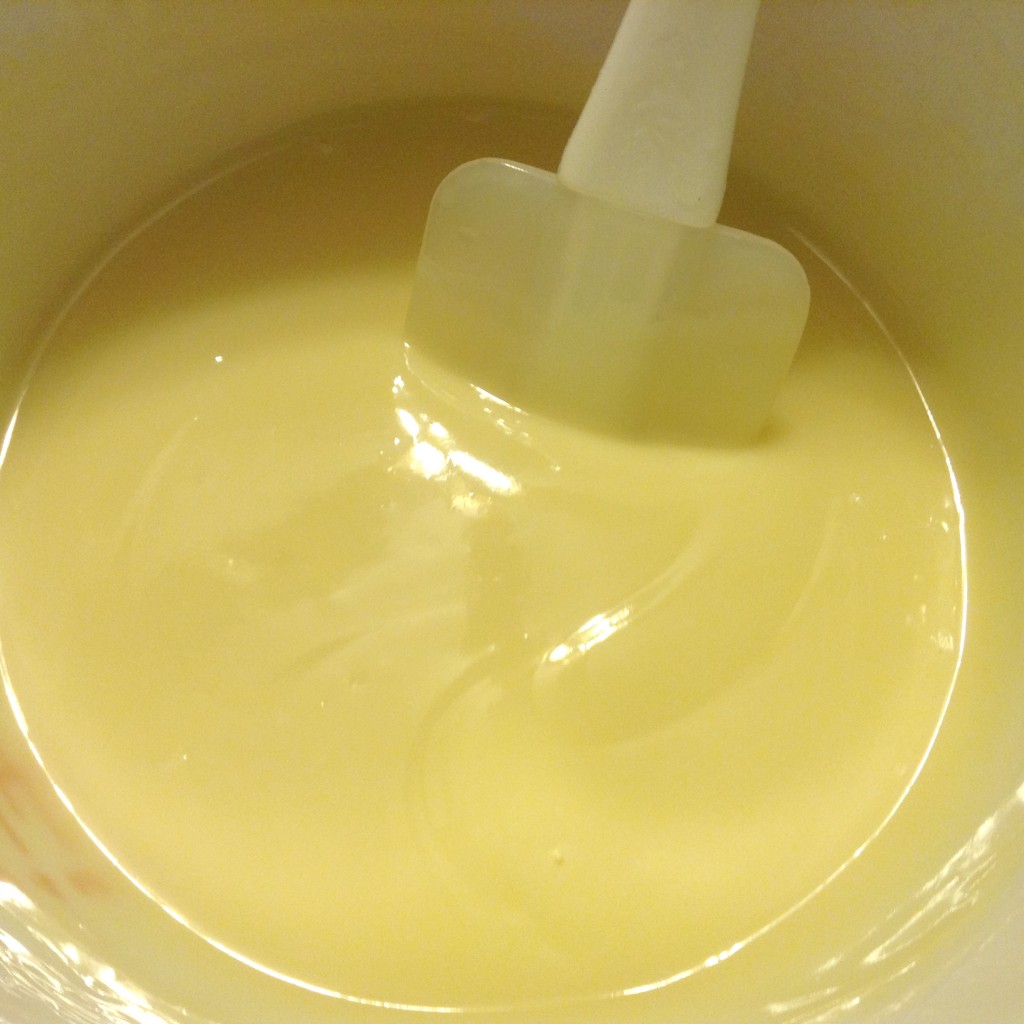 However, by the time I poured it into the mold, it was a creamier color again.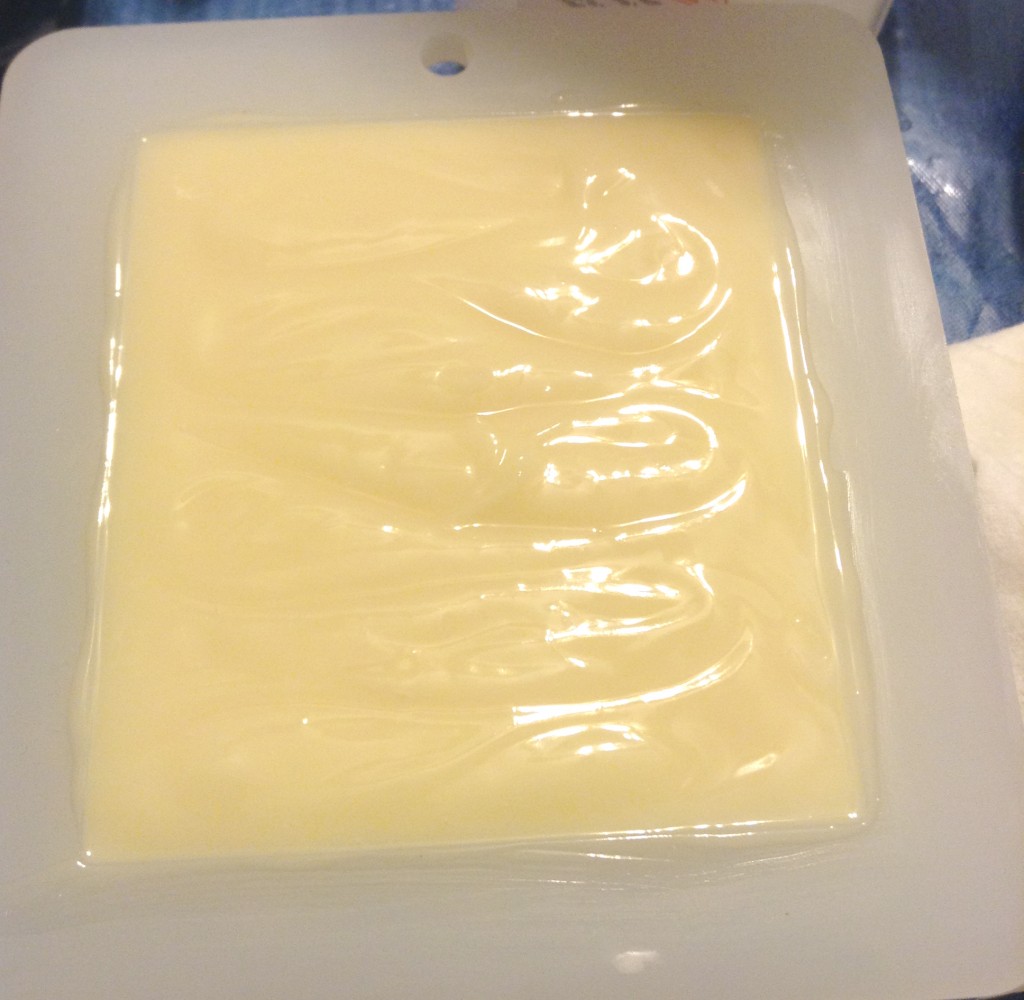 I did a little swirl on the top since it was at a thick enough trace, but it isn't terribly noticeable.
It came out of my mold easily the next day, and it does not appear to have any discoloration.
It's quite pretty! It smells delicious. I think saponification actually brought out some of the fragrance's floral notes. I like this fragrance. So far, it appears to be strong in the soap. I will keep an eye on how well the fragrance sticks after a cure, as I plan to do with all the fragrances. Two thumbs up on this one, though!