It's been a while since I've been able to test the S.O.A.P. Panel fragrances. Work has kept me busy. Now that I'm on spring break, I can make a bunch of soap!
Fragrance #7 has a floral note. My husband Steve remarked that it smelled a bit like rose. It might also be carnation. There is another note I can't identify, and there is a vaguely fruity note as well.
As you can see, it is fairly clear out of the bottle. I used 24 grams in my recipe, which was the entire contents of the bottle. My recipe, as before, was 45% olive oil, 25% coconut oil, 25% sustainable palm oil, and 5% castor oil. I used full water (38%) and a lye discount of 6%. The oils were about 105 degrees and the lye mixture was about 95 degrees when I combined the two. I blended to a very light trace before adding the fragrance.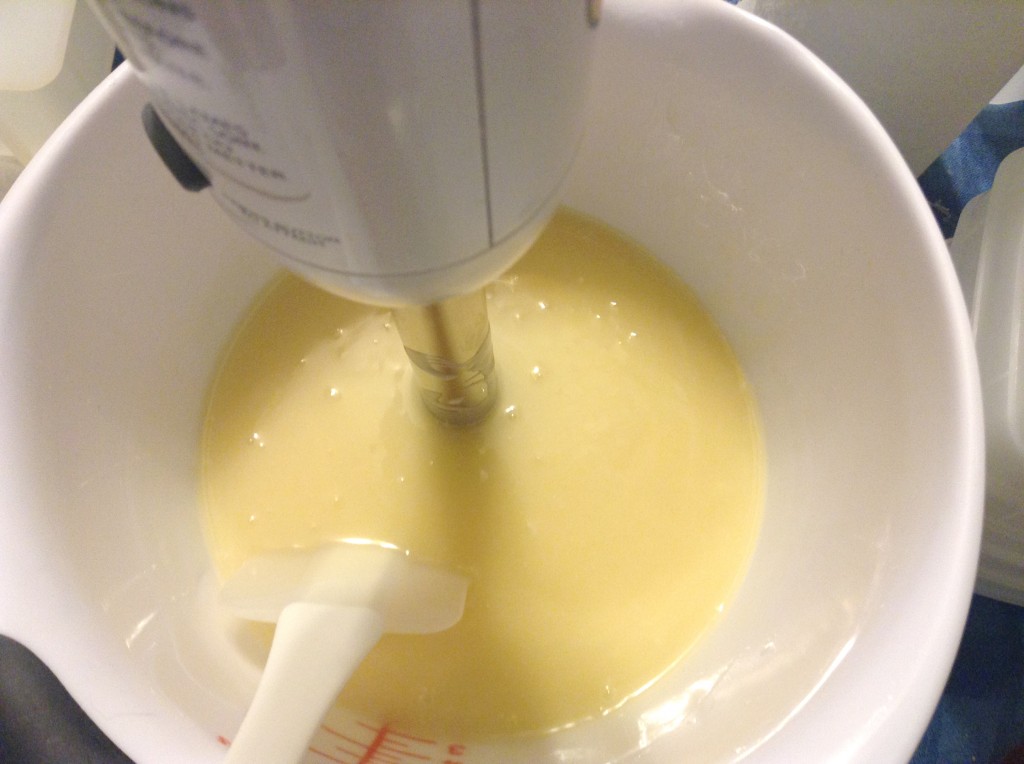 Right after I added the fragrance, it riced a little bit and separated. I would not have been able to incorporate it without blending, as just stirring with the spatula wasn't working. This separation could be a problem with some recipes or complicated swirls, especially if you don't want to stick blend after adding the fragrance. I stick blended a little bit more, but there was no acceleration, so I went ahead and gave it a good blend. After that, the fragrance incorporated well and caused no more problems. It didn't discolor the soap batter at all, though initially I thought it might turn the batter yellowish, as right after I poured it, the fragrance looked yellow in the soap.
I poured the soap at a light-medium trace and drew a bit of a feathery design on the top, as the soap had definitely started to thicken by the time all of it was in the mold. I put the soap away to gel over night.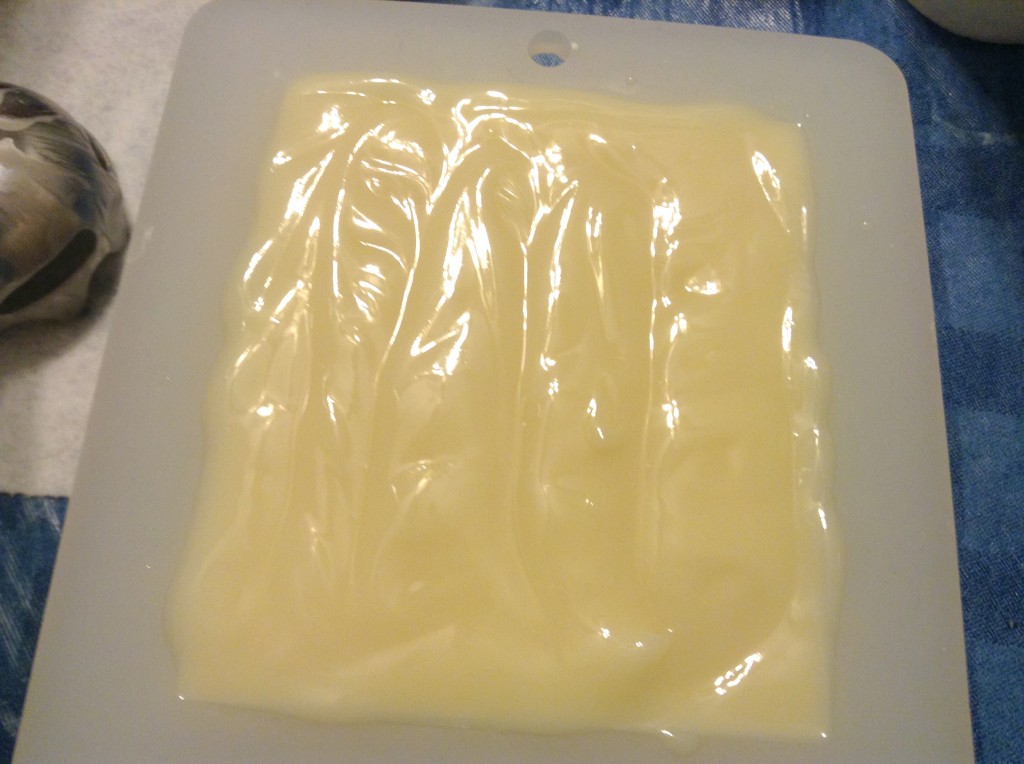 I cut the soap the next day. It does appear to have very slight yellowish discoloration, but certainly nothing bad and nothing that would cause problems with any colors you might want to use. I think reds, pinks, whites, and greens might go nicely with this scent. After this soap saponified, I could smell mainly the floral scent, but I really can't decide if it's more of a rose or a carnation. I don't smell any fruity notes anymore, but there is something else there besides the floral that I can't identify. It doesn't smell like typical rose, if so. I find rose scents are sometimes cloying, but this smells nice. It doesn't knock my socks off, but it's nice. I'm not sure I'd go out of my way to buy it, but I don't dislike it, either.