I'm a huge reader, and my new favorite books to read are soap making books (naturally!).
My sister just sent me a package with all these amazing books inside:
How exciting is that? All kinds of soapy goodness to read.
Plus, I made my first batch of soap inspired by my fall reads today. I'm not quite done with Ray Bradbury's novel Something Wicked This Way Comes yet, but I can't imagine I'll read about a more indelible sensory image (at least, not one than can be made into soap) than Mr. Crosetti's cotton candy. The book explores the theme of recaptured or lost youth and regret. I loved the idea of adding moisturizing yogurt as a lye base. The soap is in the mold now. Look how pretty it is!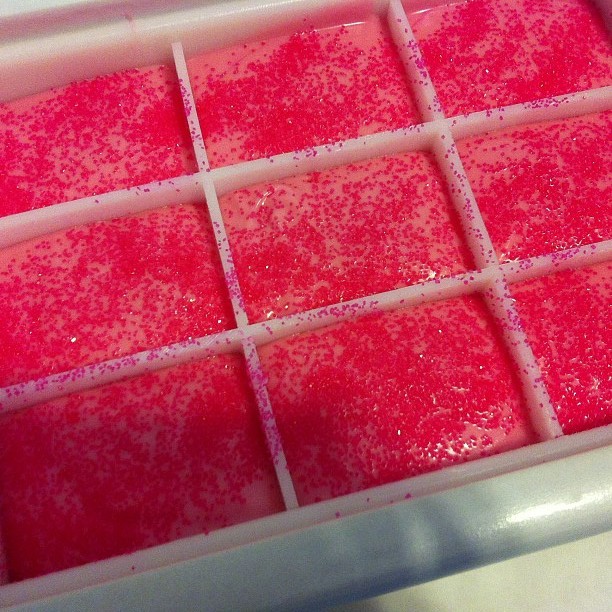 The pink sugar reminds me of how pink cotton candy looks when you've licked it. Smells great! I used Bramble Berry's Electric Bubble Gum pigment and Nature's Garden's Cotton Candy Fragrance Oil. Yum!
More pictures when I unmold it.