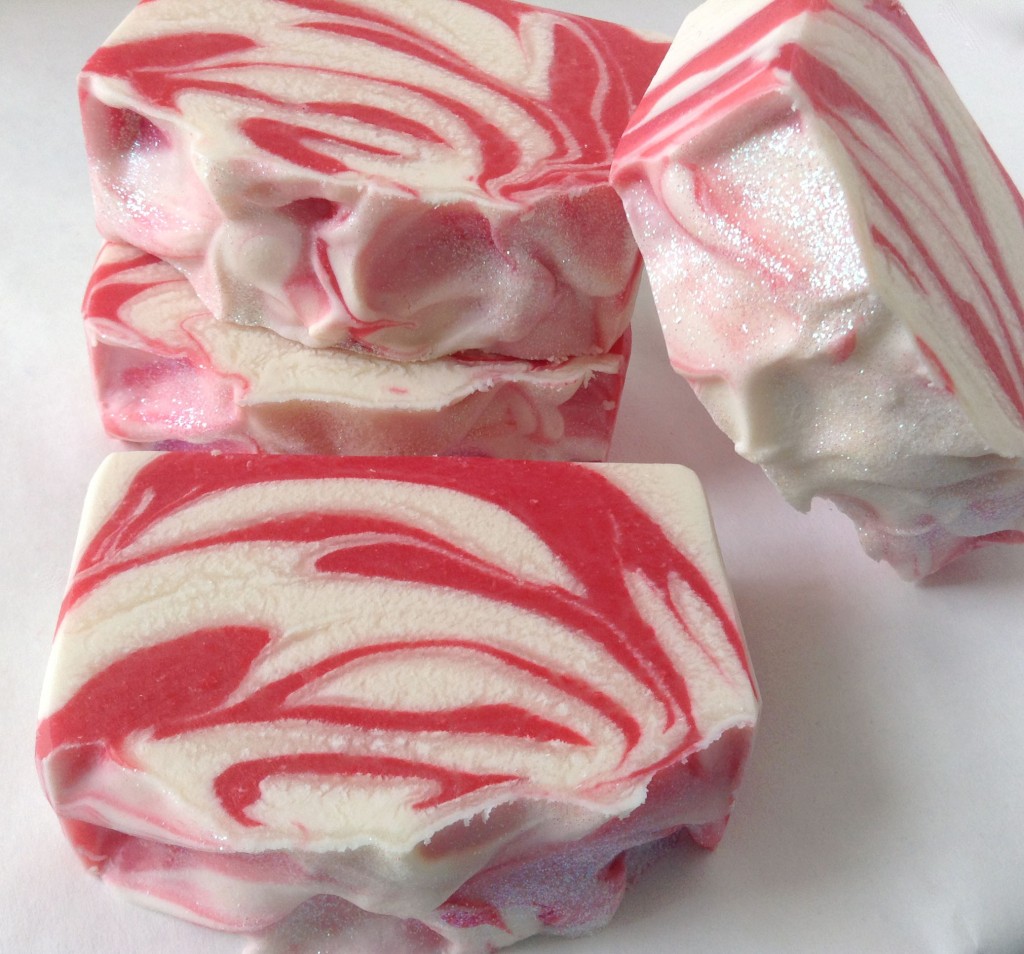 Believe it or not, the holidays are right around the corner. Here is a list of the seasonal soaps you can expect to see in the store in time for holiday shopping:
Hard Apple Cider, made with Angry Orchard® hard apple cider and scented with a delicious apple cider fragrance.
Mayflower Happy Hour, made with Mayflower Pale Ale and scented with a spicy amber ale fragrance.
Christmas Cookies, made with a ginger cookie fragrance and cute gingerbread men.
Hot Chocolate, made with a gorgeous hot chocolate fragrance and little soap marshmallows.
Candy Cane, made with a delicious candy cane fragrance blend including peppermint essential oil in a candy cane red-and-white stripe.
Winter Sleigh Ride, made with a fragrance blend of oranges, apple, peppermint, and cloves and a pretty swirl of Christmas red, green, and white.
Winter Wonderland, made with a fresh water/snow fragrance and a gorgeous swirl of blues.
Cranberry and Blood Orange, made with a blend of cranberry and orange fragrances and a swirl of red, orange, and creamy white with dried oranges embedded in the tops.
Candy Apple, made with a holiday candy apple fragrance and a swirl of red and white.
White Tea & Ginger, a spicy hint of ginger in a refreshing yogurt-based soap.
In addition to these seasonal soaps, you can expect to see year-round favorites such as Oatmeal, Milk, & Honey; Coffee & Cream; Guinness Beer; Lavender Dream; Lemongrass Sage; Provence; Sweet Honeybee; Baby Soap; and a new hit, De-Stress Stress Relief that was debuted last weekend at the stART on the Street festival here in Worcester—and is already sold out!
Which one are you most looking forward to?