I have been wanting to branch out a bit and try some other products for a while. I have made lotion with great success, and if you're looking to try lotion yourself, I can't recommend Anne L. Watson's book Smart Lotionmaking highly enough. Her recipes have all worked well for me, and I am especially in love with her Almond & Cocoa Butter lotion.
I had been wanting to try making bubble bars for a while, but I wasn't sure how to go about it. The recipe can take a lot of experimentation, and I wasn't excited about wasting a lot of ingredients trying to get it right. I have watched Anne-Marie Faiola's tutorial on making bubble bars, and hers seemed to have come out all right. If you are looking for a recipe to start, you might try hers. Here is a video tutorial.
However, after watching this tutorial by Katie White of Royalty Soaps, I was convinced to try the recipe she used in the video.
The recipe is copyrighted, but you can purchase it from Nicole Gallagher of Two Wild Hares on Etsy.
The first time I tried to make the bubble bars, I used too much glycerin, I think. One thing I will say about the instructions provided by Nicole is that they are very thorough. While it's impossible to account for every variable someone might experience, one suggestion Nicole makes is to adjust the wet ingredients if you are finding your bubble bar dough is too wet (I'm being a bit cagey here out of respect for Nicole's work, but if you purchase her recipe, you'll see what I mean). I also couldn't stop myself from fiddling overmuch with the bubble bars while they dried, the end result of which was that it took a long time for by first batch of bubble bars to harden, and they were lumpy and not very pretty. However, I tried them in the tub, and each time I've tested, they've produced lots of bubbles that last for a pretty good while.
I used less of one of the wet ingredients in my second batch, and I have told myself to leave them alone. I snapped a picture of them. The light is not too good because it was 10:00 P. M. when I took it, but I think this second batch turned out really pretty.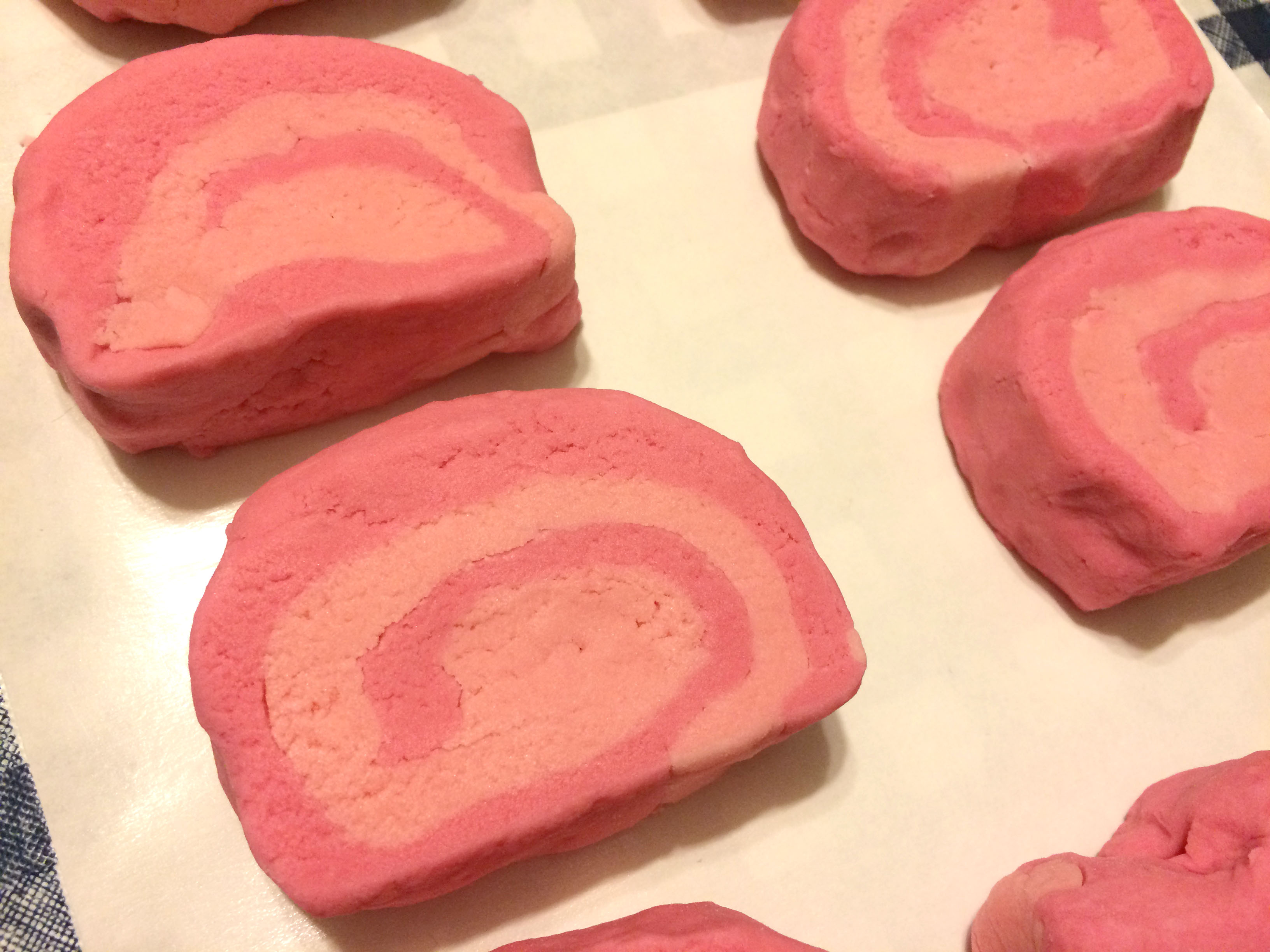 I scented them with a sample of Pikake Flower fragrance and colored them with Nurture micas.
In my testing, I found I could use half a bubble bar to get a pretty good amount of bubbles. And much cheaper (and with a few nicer ingredients) than the bubble bars made by a certain large artisan cosmetics company.