Update, July 3, 2014: We have had a few hot and humid days lately, and I can confirm this soap sweats. A lot. However, you might try Cee's suggestion of reducing the glycerin to see if it results in less sweat. If MP sweat is not a concern, read on…
Ever since I read about the process of making melt and pour base on Cee's blog, I have wanted to try it, but I knew I really needed to set aside the time because it was likely to be quite a process. I was right. If you try this, make sure you try it on a weekend or day off, when you can devote the time you will need. Mine definitely didn't turn out like Cee's, but it was still quite usable and worked very well when I melted it down to make MP soap.
The first thing I did was put my palm oil, coconut oil, castor oil, and stearic acid into the crock pot.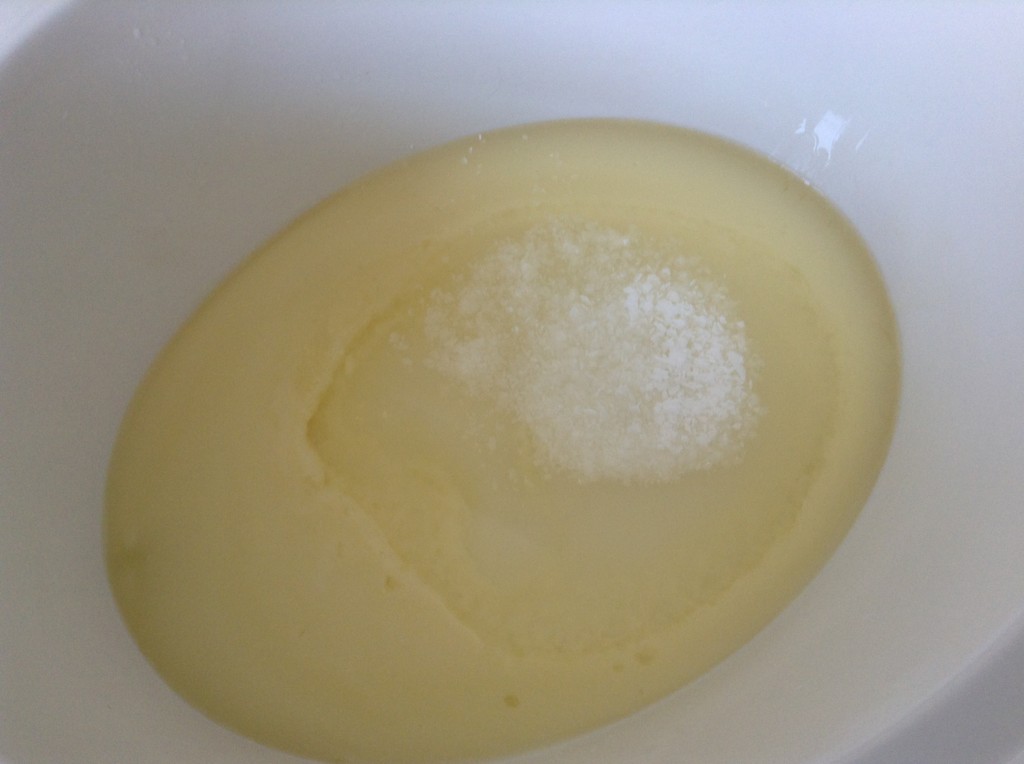 I let the oils melt.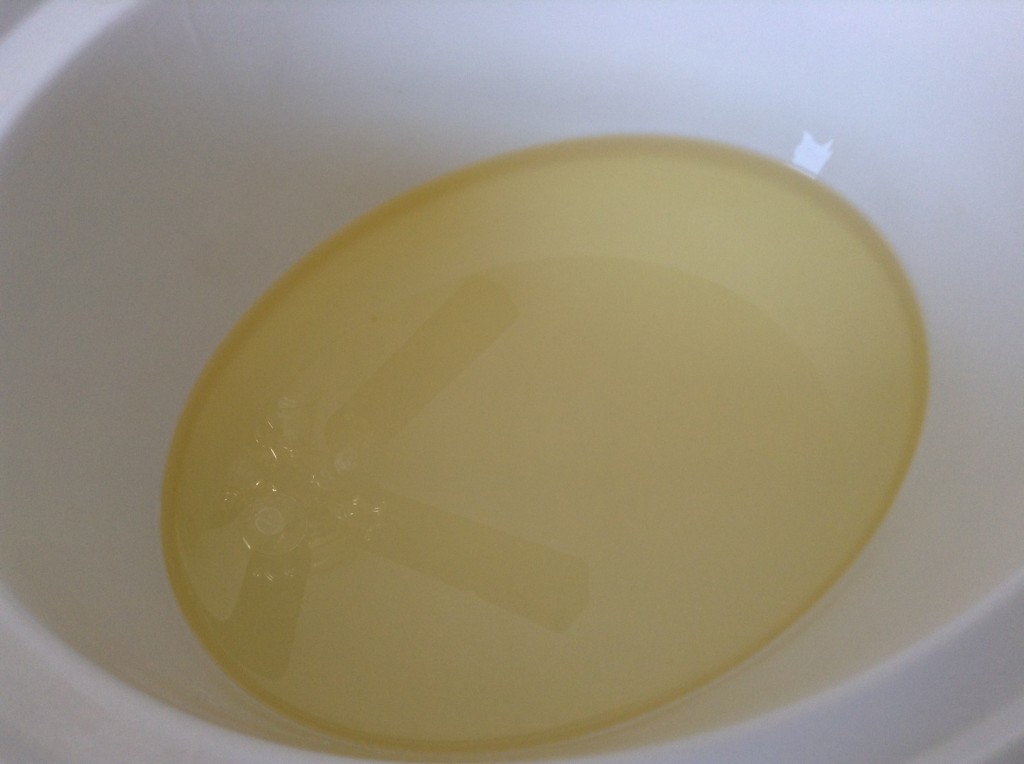 I like how you can see my ceiling fan in the oils. Ha!
I added the lye water and stirred a bit. Here the soap is at a thick trace.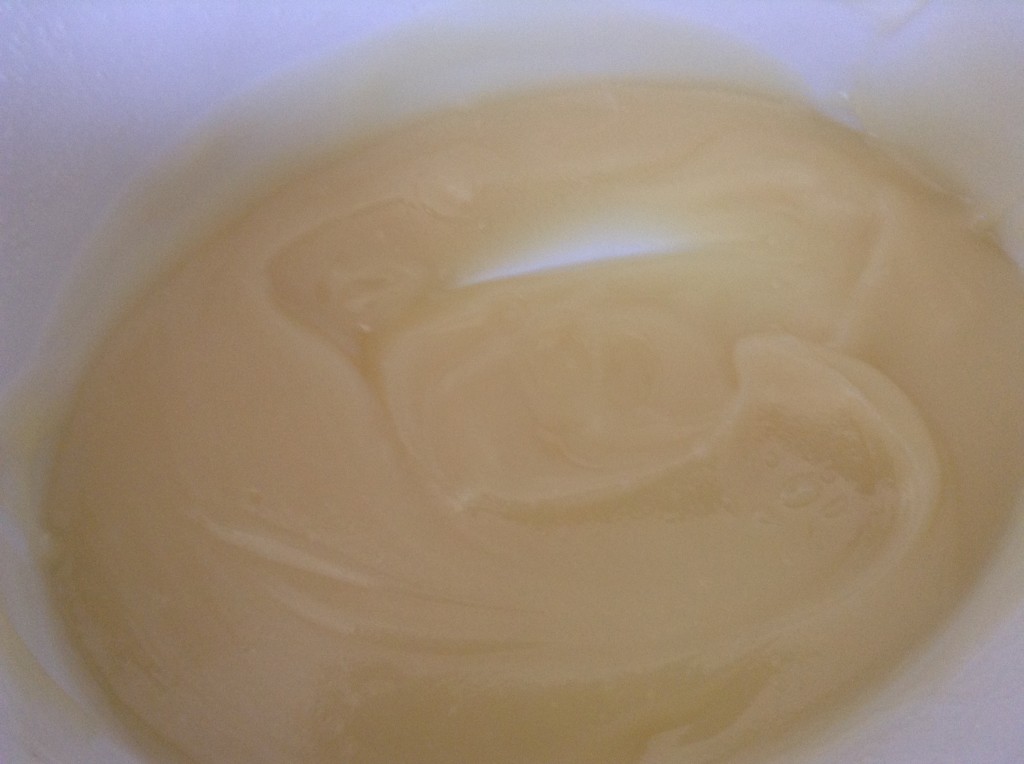 I let it cook for a bit. Here it is at "mashed potatoes" stage.
A little while longer, and it was starting to gel.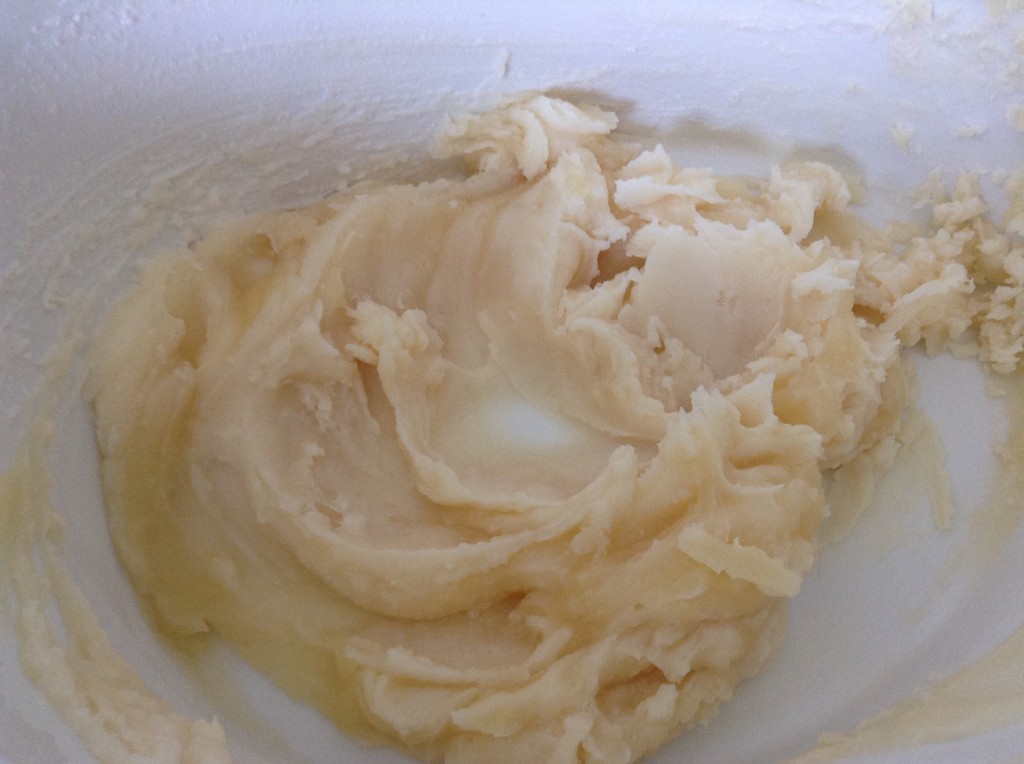 I stirred it well and cooked it to the applesauce stage. Once it started to get fluffy, I tested it for zap.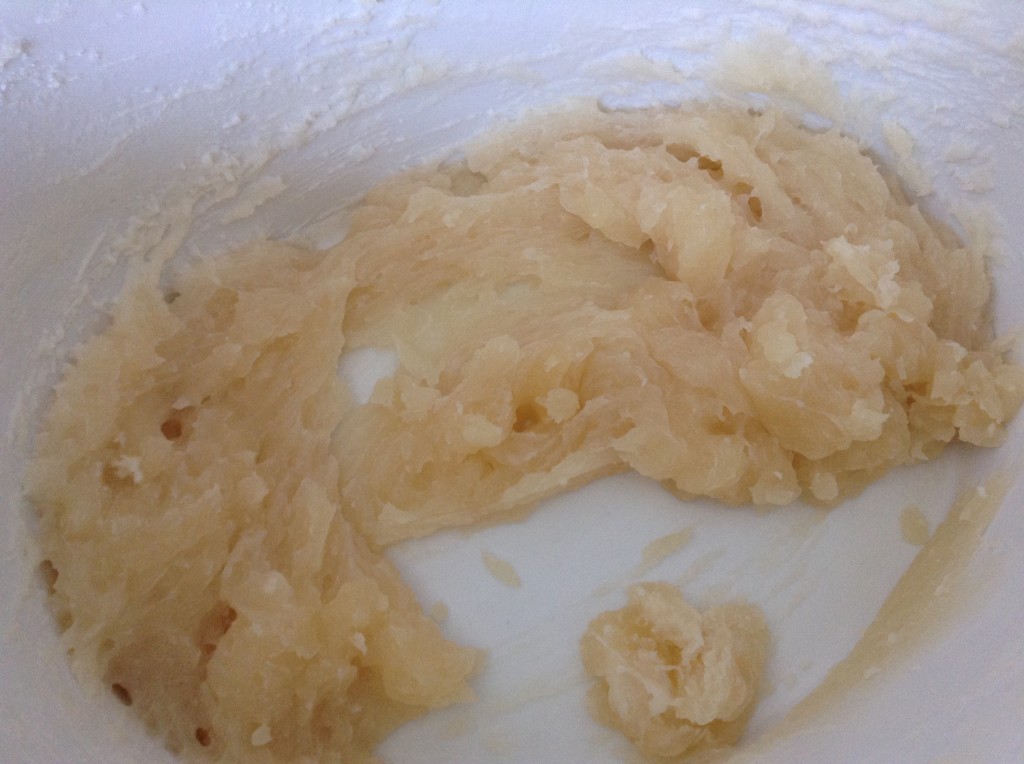 After there was no zap, I poured in the glycerin and stirred.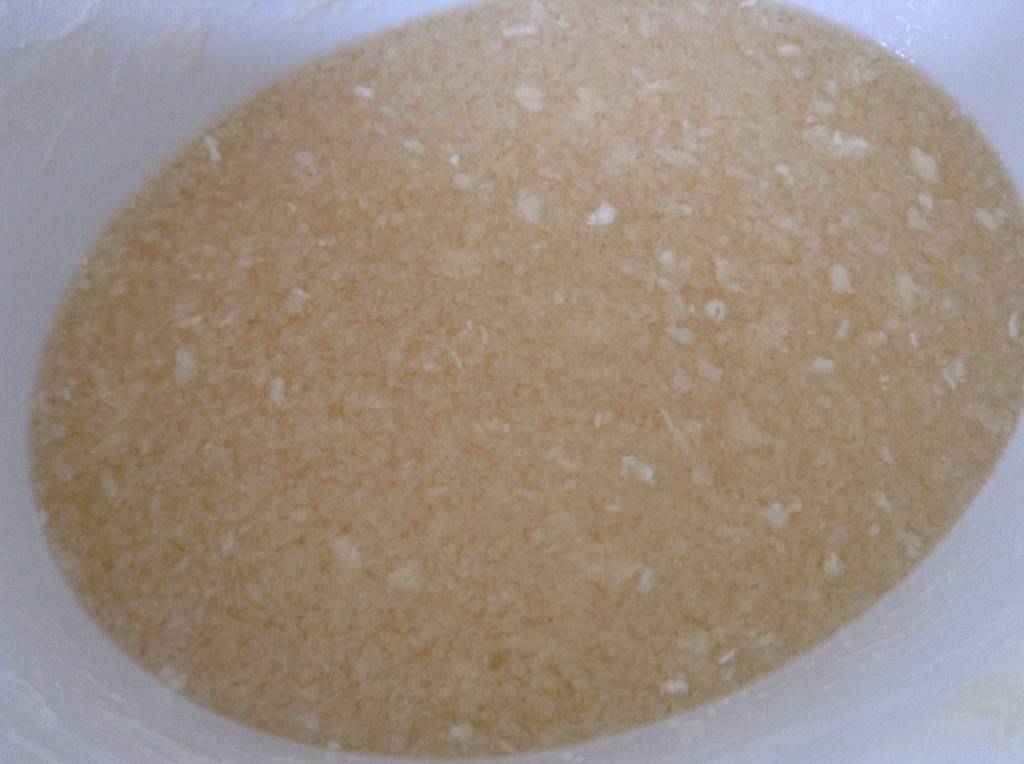 Then I let it cook and melt. Finally, this was about as clear as my batch ever got. Cee's was very clear. Not sure if I did something wrong.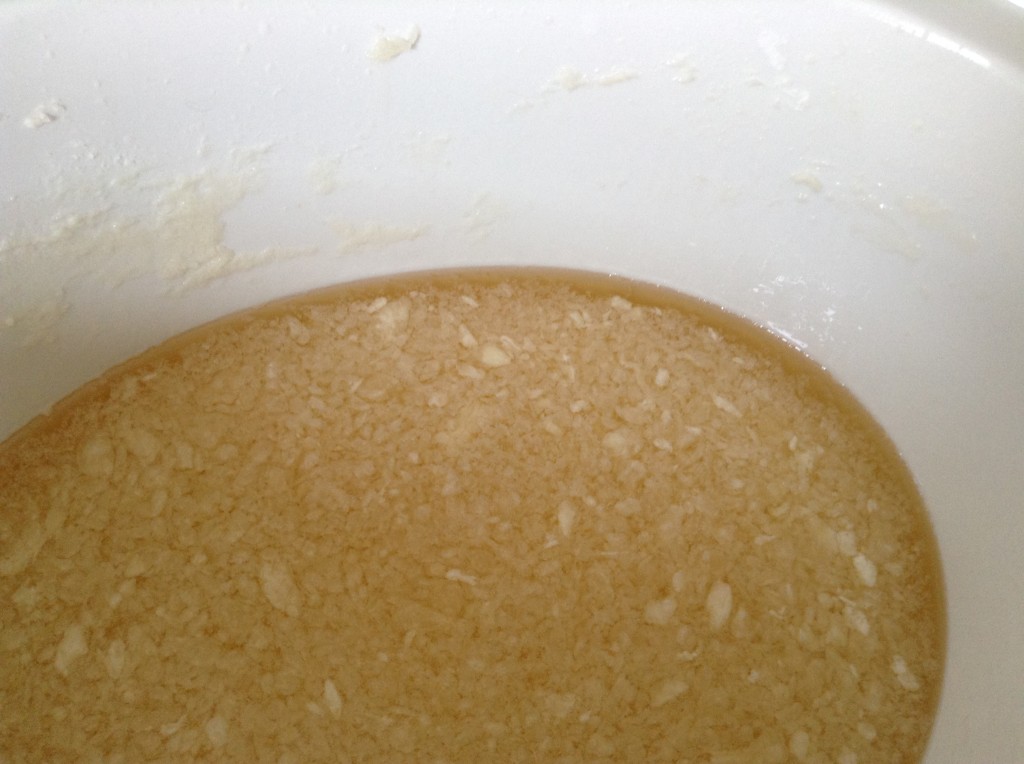 Each time I would go stir, I saw a skin of hard soap on the top. I never could seem to get it to completely melt into a clear liquid. I am wondering if the temp was too low. Perhaps next time, I should try turning the crock pot up on high and see if that helps.

Finally, I stuck it in the microwave and poured it into the mold, hoping for the best.
But it got these sort of scummy looking bubbles on the top. And I could still see some unmelted chunks of soap. Oh well, I poured it into the mold and let it set up.
I unmolded just a few hours later. It was already perfectly hard and came out of the mold quite easily.
The bottom was translucent (but not transparent). It looks a lot like a more opaque version of a regular MP soap base to me.
The top had this sort of scummy white layer. I don't know if it would hurt to use it, but I cut a slice and trimmed that top part off. Then I made these cute little heart-shaped soaps using some rose pearl mica, Pink Sugar fragrance, and Vanilla Stabilizer.
So, I can report that the no-alcohol technique seems to work just fine!
Cee cautions on her blog that this recipe has a lot of glycerin, and it might sweat if used as embeds, but you can decrease the glycerin and perhaps get good results.
Here is a video I made of the process.
Thanks Cee (and Zacil) who shared this technique on Cee's wonderful blog.